10 New Makeup Trends For 2019 That Are Easy To Embrace
In terms of beauty, 2018 was quite the doozy for beauty lovers. If you've been following along with this year's makeup trends, you already know that nothing constitutes as "too much" these days: huge halo brows, painted rainbow teeth, twisted corkscrew nails were all wacky trends that jumped from newsfeeds and onto real people. And while those might be a bit extreme for your day-to-day life, fear not: 2019's makeup trends are all about stepping outside of the box without deviating too far from it.
So, in other words: Even if you spotted something like three-toned shimmer shadows on the runway, you can easily take one of those shades and add it to the corners of your eyes for a more simple, day-to-day look. Versatility — and an open mind — is key. Besides, you have a whole year to try the ten trends ahead, as curated by Buckle, Jaleesa Jaikaran, and Camara Aunique… so why not play around a bit?
Glass Gloss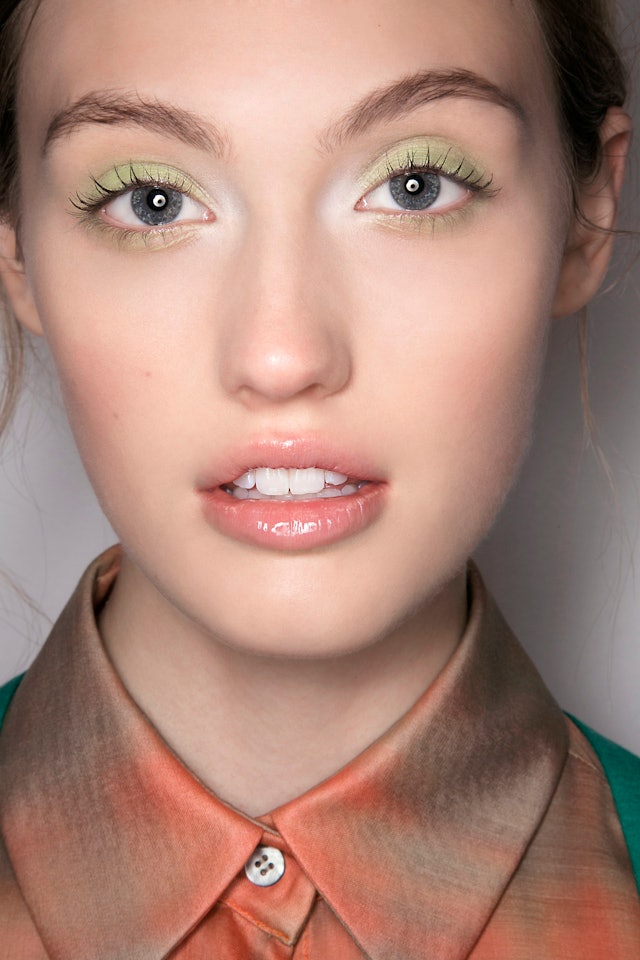 "Every time there's an extreme trend such as super-matte lips, the pendulum swings in the polar opposite direction," Buckle explains. "So now, glossy lips are back and the trend will stay — because it will take a while for everyone's lips to rehydrate after the dry, chalky lip trend that we've endured."
Soft Contour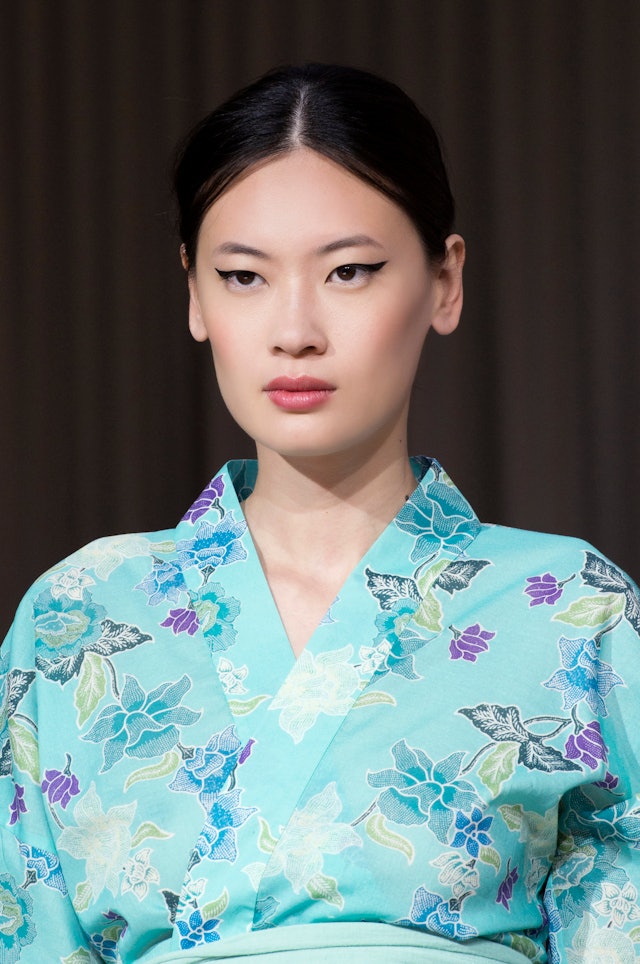 Highlighting and contouring will never go away. But unlike in years past when heavier, noticeable iterations of the trend took off, Buckle says a continued shift towards less drama looms for 2019.
"People trend to abuse fun, new techniques, so we end up having people walking around over-highlighted and looking like the Tin Man — or, their contour looks like they're in the production of Cats," he continues. "These are useful illusions, but we will see them being used with more subtlety because it isn't magic if you can see the trick."
Dewdrop Highlight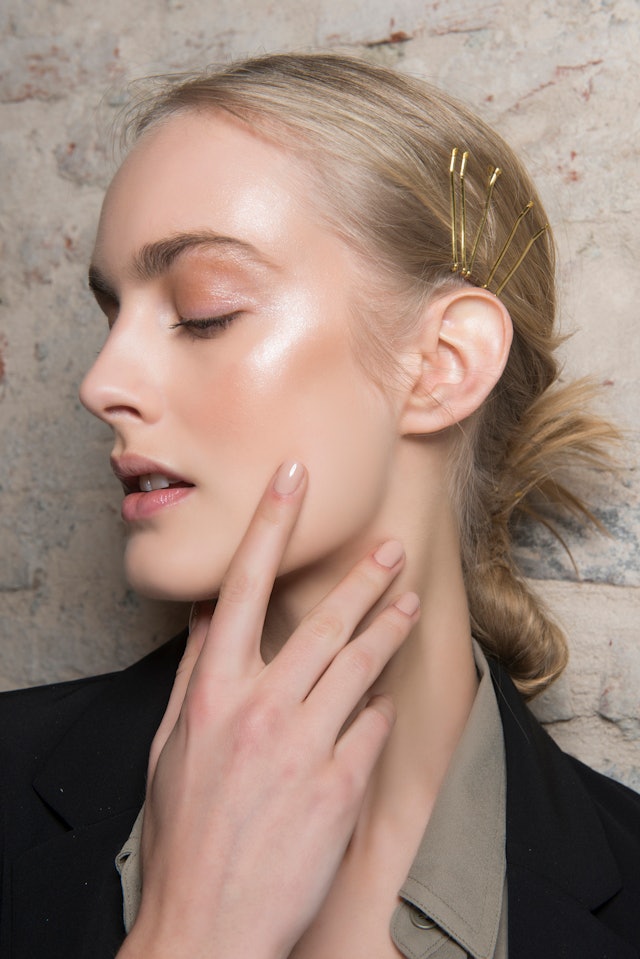 Good makeup starts with even better skin. "Clean beauty and taking care of your skin now ranks higher than ever on the priority list," makeup artist Jaleesa Jaikaran, a New York Fashion Week standout whose work lands her in the pages of Elle, Vogue, and Harper's Bazaar, tells TZR. "Glowy, 'glass skin' has been quite the trend in 2018, and I don't see it going out of style next year." Aside from skincare, many brands — like Flesh Beauty — continue to sell products like cheek gloss and dew pots that offer a fresh glow, not too frosty.
Shimmer, Not Glitter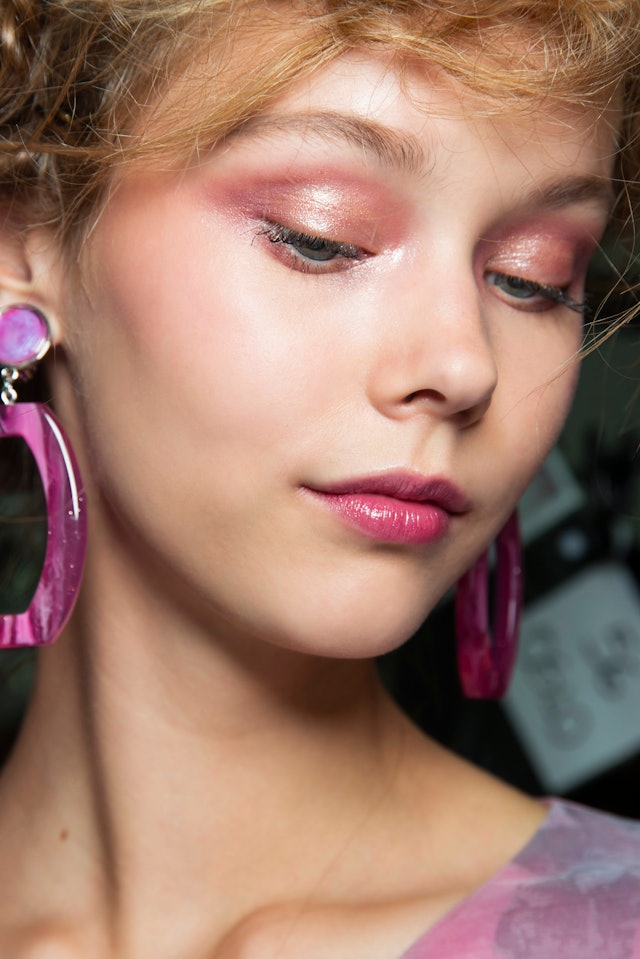 When your look calls for a little extra pizazz, New York City-based artist Camara Aunique, the makeup maven behind stars like Yvonne Orji, suggests placing a tiny touch of shimmer in the corners of the eyes — which is a lot fresher (and cleaner) than heavy glitters. Another pro tip: While applying highlighter, sweep the product from your cheekbones to your temple and on your lids, too. It's the same technique that Fenty Beauty global makeup artist Priscilla Ono uses.
Blotted Velvet Lips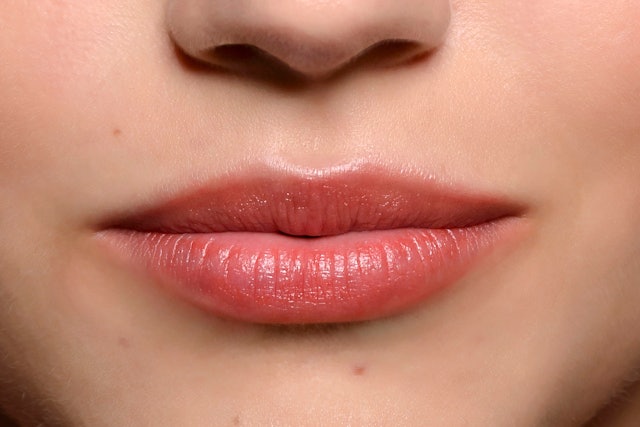 Smooth "blotted velvet" is another comfy lipstick texture that Buckle says will dominate the everyday makeup scene. So if you don't want to pass on matte just yet, he suggests giving this softer, almost airbrushed-like approach a go instead. Brands like ColourPop as well as Glossier offer blotted lipstick so you don't have to get messy with tissues and papers.
Invisible Brows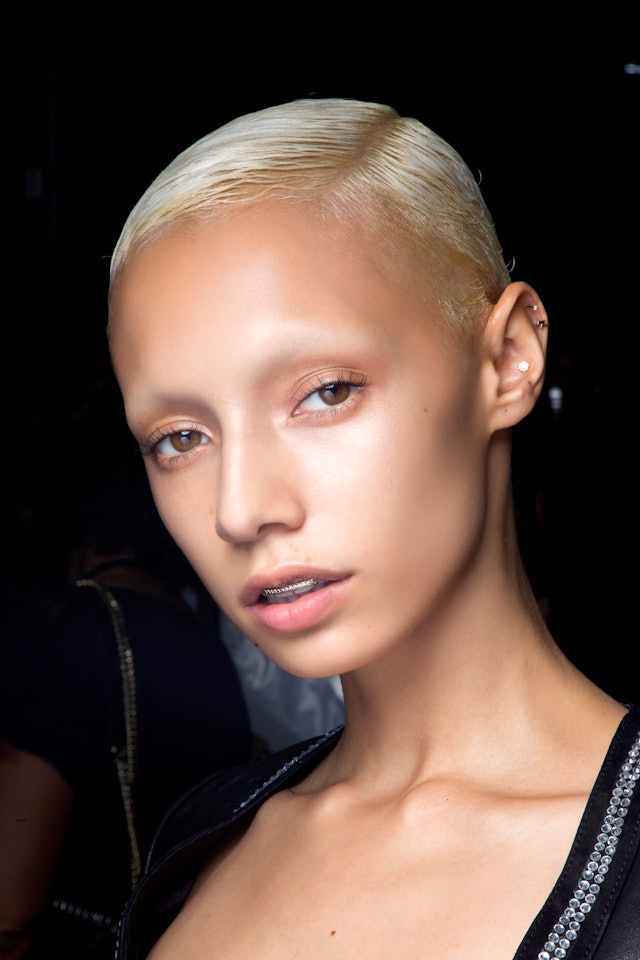 Aside from the full, fluffy brows that the world craves, more people are experimenting with bleaching them, Jaikaran says. "Adding some flair is no longer perceived as a 'scary' thing to do, and I love it!"
Flushed Blush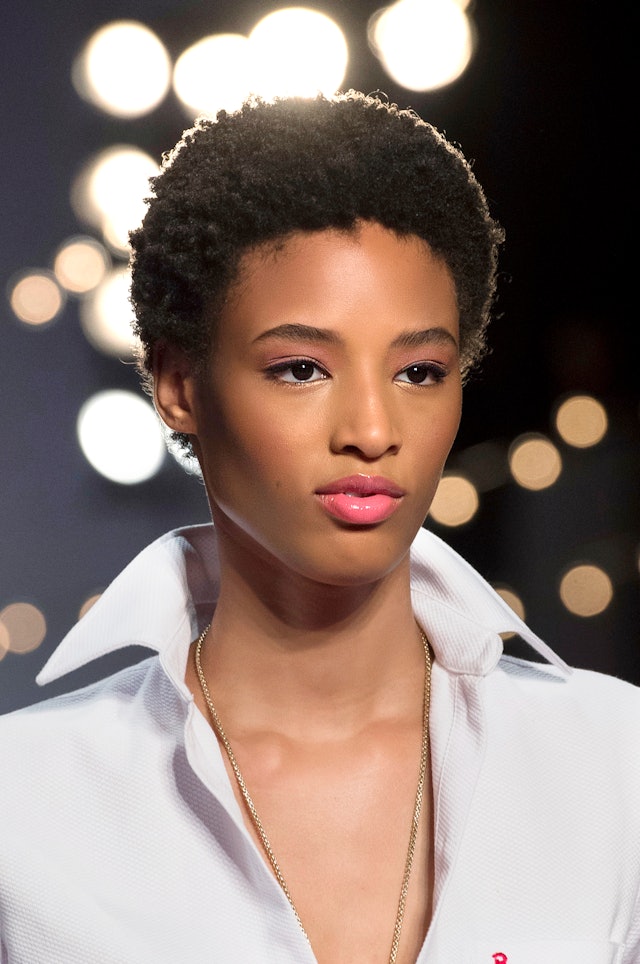 "I personally think it's time for blush to be embraced. It's very often underused, [but offers] an easy way to add color and 'mood' to the face," Buckle explains. In Japan, he says, shades from pink to orange are worn high up on their cheeks and under the eyes for a cool, doll-face effect.
Unconventional Eyeliner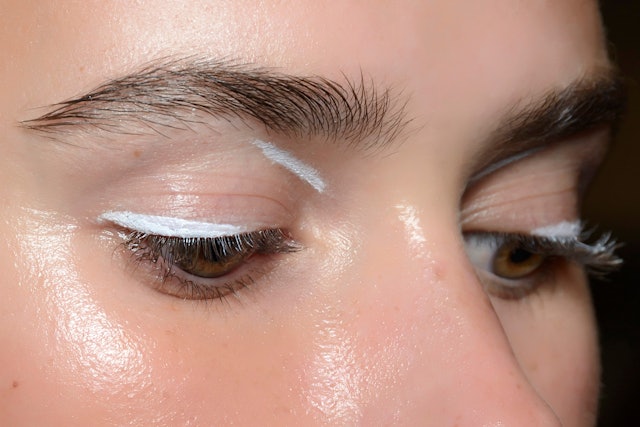 According to the pros, the cat eye will be reinvented in more ways than one in 2019. Black liners and pigment are expected to take a temporary backseat to brown and deep metallic hues Buckle tells TZR, while shape-wise, Aunique says the floating crease eyeliner trend is here to stay.
Revamped Red Lips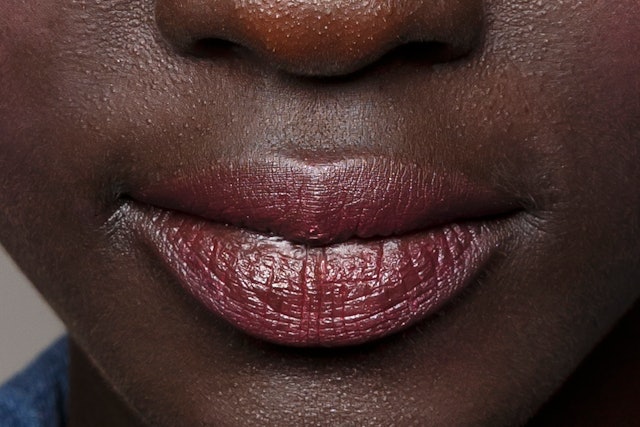 You can absolutely never go wrong flaunting a bright red lip; however, "deeper shades of wine and earthy reds" are becoming classics all their own, Buckle notes.
Playful Mod Eyes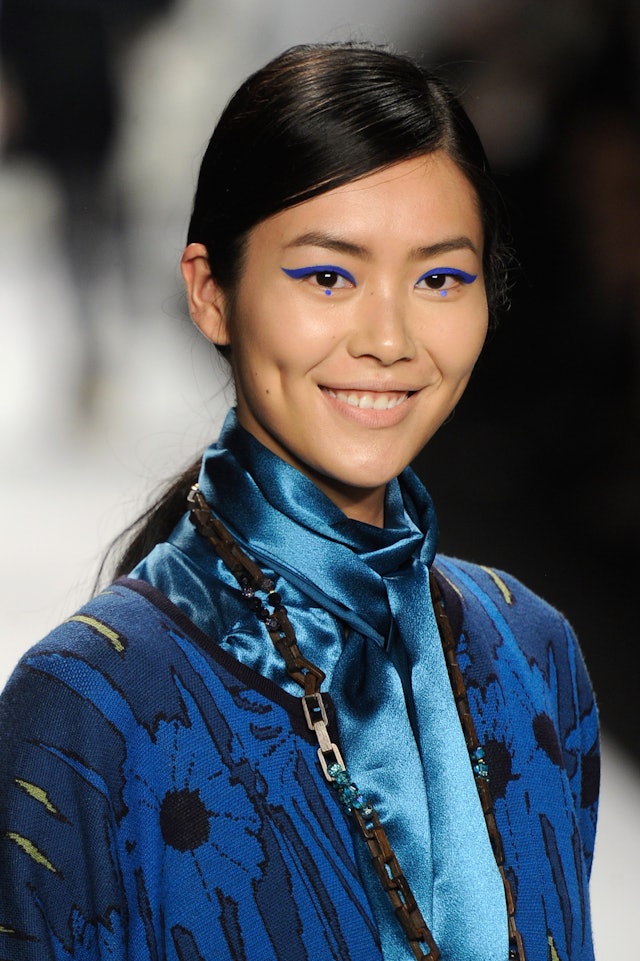 "I'm calling it now," Jaikaran says, "bright pops of color on the eyes will again, without a doubt, make their way into 2019." To nail the look (and channel your inner model), Aunique recommends using your favorite bold eyeliner to make a single dot below your lower lash line — it's that simple but also guaranteed make a chic statement.
Source from:https://www.thezoereport.com/p/47-luxurious-products-on-amazon-that-come-in-under-20-15530434
The Prestige Eyebrow & Lash Specialist
Lip Enhancement  (Director) – $1288 (2 Sessions)
Lip Enhancement  – $888 (2 Sessions)
The Prestige Eyebrow & Lash Specialist
Celebrity Feng Shui Eyebrow Specialist – Irene Teo
Pacific Plaza
9 Scotts Road, #03-08
Singapore 228210
Tel: 6733 3369 / 6733 3379
Suntec City Tower 2, #02-488
Singapore 038983
Tel: 6822 3395 / 6822 3396
Website – www.PrestigeEyebrow.com
Facebook – https://www.facebook.com/PrestigeEyebrowSpecialist
Instagram – @prestigeeyebrowlash
Call The Prestige Eyebrow & Lash Specialist and make an Appointment NOW ! Click Here!
Interested in learning Eyebrow Embroidery/ Microblading? Click Here !